G Suite just got better — introducing Google Workspace
I love this new rebrand and I think you will too. There are no immediate changes to pricing. It's going to benefit you with new collaboration features and better integrations. And the rebrand will help more people move to a better way of working.
Thank you Google!
I really mean it. Yes I'm a Google Cloud Partner and yes I make my living by helping businesses move to Google. But I've been around long enough to know that not every change is good. But this one is. I like it.
It's early days. I only found out this week. I had no advance notice of this, (and I understand why), so I've been busy reviewing the info Google has sent to it's partners. As far as I can tell, it's all good news. There's going to be added features, better collaboration tools and useful integrations. I've just come off a Google partner webinar and there's a lot of exciting stuff coming.
I'm an existing G Suite customer. Is it going to cost me more?
Right now, the important question you may have is around cost. There are no immediate changes to pricing. You have time to make the switch to the new Google Workspace plans and there's more info on Google's website. As far as I can tell, other than existing Vault users, there is no price increase for the foreseeable future. If you are using Google Vault it looks like you will need to upgrade to the new 'Business Plus' edition but you will have several months to transition. Or if you are on an annual plan your subscription will remain unchanged until your renewal date. Some of the new features are available by upgrading subscriptions. I will be reviewing all these upgrade options in a further blog post once I have had time to evaluate them.
Why is the rebrand a good idea?
Google's apps like Gmail, Calendar, Docs, Sheets, Meet etc have just been getting better and better. How they integrate with each other has been improving with new feature releases all the time. When I sign in to do my work, I sign in to a 'workspace'. Everything is just there. My email. My calendar. The stuff I'm working on. And I can do this from anywhere. And millions of people are doing similar all around the world. It just works. It's a workspace and it's managed by Google. Much better to call it Google Workspace yeah?
And I guess Google want to get more customers? Obviously yep? But wouldn't the world of work be much better if more people used Google's tools. We would all save so much time, let alone increase our security. It's so much easier to collaborate on a Doc or a Sheet. Or quickly jump on a Meet. Being able to do all your work in a browser has been the way forward forever, for most people. Yes, some people have different needs, like video editors. Not everything can be done in a browser, yet. But most people's work can be.
I can sign in to my 'workspace' from any device, from anywhere in the world. I don't have to have Outlook or Word or Excel. I don't worry about losing my laptop. a) I'm not going to lose any work or compromise my client's data (it's all encrypted). And b) it's a cheap Chromebook. And more importantly my work is all on the cloud. I don't have to send Word documents or Excel spreadsheets back and forth to people. I could go on and on about the benefits!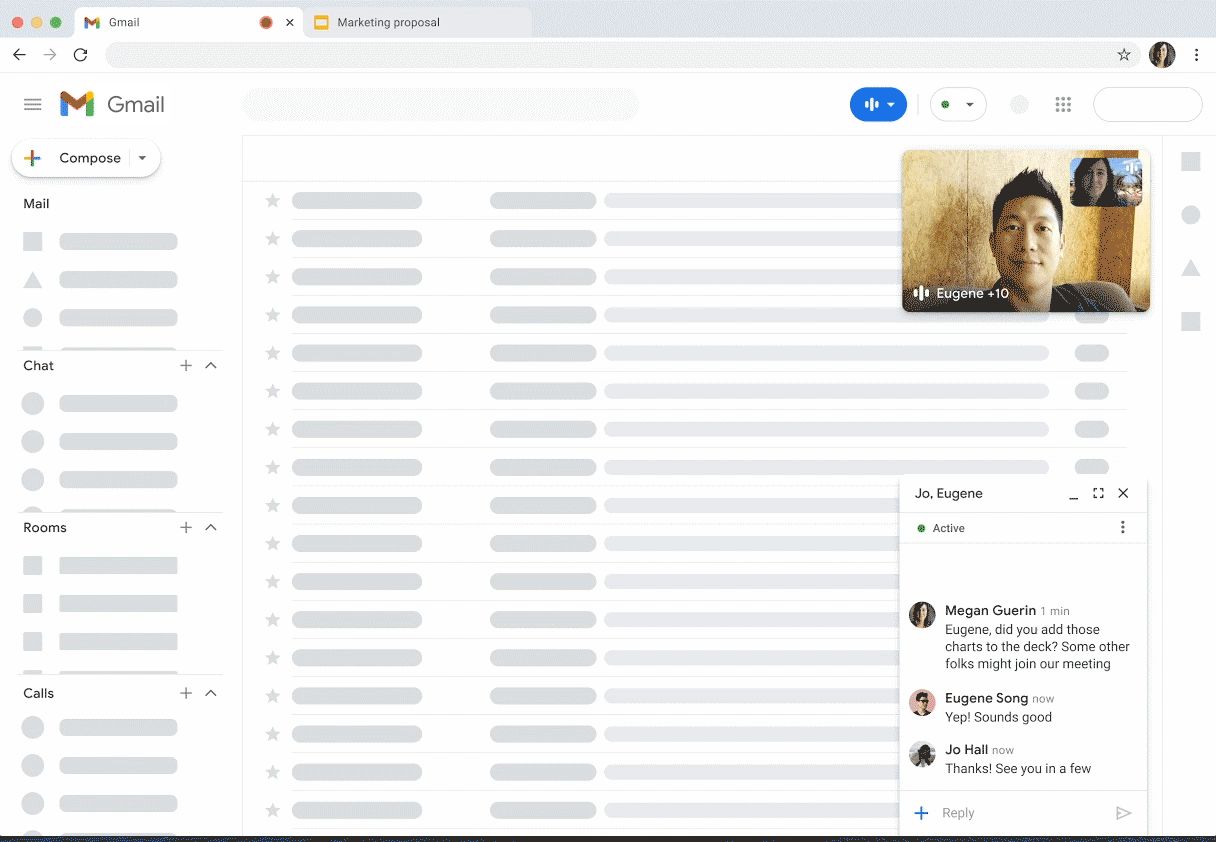 But how do you help more people work this way? Easy, you give them the tools. That's easy if it's just you in your business. But the bigger the organisation, (i.e. more than one!), there's politics involved. The decision to move away from traditional tools like MS Office has the perception of more risk. And changing is perceived as too hard. The easy way is to evaluate the change first. But that still means getting people on board. And much easier if it's simpler to explain to people what a new tool does. Calling it workspace makes sense to me. And bringing back Google's name into the product helps massively too.
I had to explain what G Suite was before. Most people are still used to old ways of working. Their email is only on their laptop. Or their accounts package is only on a desktop in the office. Or their quoting system is inaccessible from outside of the office. Using Word or Excel and sending files back and forth by email. Such a bad idea on many levels. Basically, the systems needed to get their job 'done' are not all cloud based. You get the picture.
Calling it Google Workspace will make it much easier. More decision makers will understand and 'get it'. They will make the decision to evaluate new tools. And my hope is that more people will benefit from a better way of working.
What do other people think about the changes?
I sent a brief email out to my clients this week about the rebrand. I've always been blown away by the response I get from people when I help them 'Go Google'. It seems obvious to me that working with Google's tools is the best way for most people but I know we are all different. I never persuade people it's a better way. I show them and let them decide for themselves. But I still had trepidation when sending out the email about the rebrand. Within 30 seconds I had the following reply:
yea – it looks great!!! Gsuite was a stupid name so i'm excited about Google Workspace

thanks very much for the heads up on costs. We are loving Google and so thankful for it
This made my day! I love my clients!
For me, this was also further validation of why choosing to Go Google was a smart move.
Why am I excited about this change?
I discovered Google Apps back in 2007 and went all in with it when I started my first tech business back in 2008. Gmail along with Google Docs, Sheets, Slides and Forms seemed a much better way of working than using Outlook, Word, Excel etc. The files lived in the cloud and you could access your work wherever you were. Plus you could collaborate with anyone. You didn't need to worry about versions or sending copies to people. You also didn't worry about having the data on your laptop or whatever device you were using. Everything was cloud based – perfect! Just made sense.
Google Apps shortly became Google Apps for Business, then G Suite and now it's Google Workspace. Google have continually led the way and I feel the competition has always been playing catch up.
We have all experienced huge changes this year, in how we work and where we work. I don't need to explain to anyone anymore the benefits of cloud based tools. Google have been continually improving and integrating their suite of tools/apps.
I've worked on hundreds of remote projects over the years and it just wouldn't have been possible without the technology. Rebranding the G Suite offering into Google Workspace feels to me like an obvious next step. This new brand makes much more sense to me and I'm so excited to see where it leads.
Contact Foxability to talk to us about how Google Workspace can make your life easier